So, today we had our second film session. We enlisted the help of photographer extraordinaire Phoebe W to take some shots of us in action... here are most of them now, there might be a few more later.
I think that it went fairly smoothly, at least it did for the parts I was able to attend. It sucks that the only day we are able to film is wednesday, when I have Maths Methods in the morning, and Physics in the afternoon! However, I was there for around an hour of shooting at lunch, and before school to help set up.
This was the basic set up for the set, although we did tweak it a fair bit, and brought in 3 more set of lights.. not to mention a big desk and two chairs! don't have those pics at the moment though.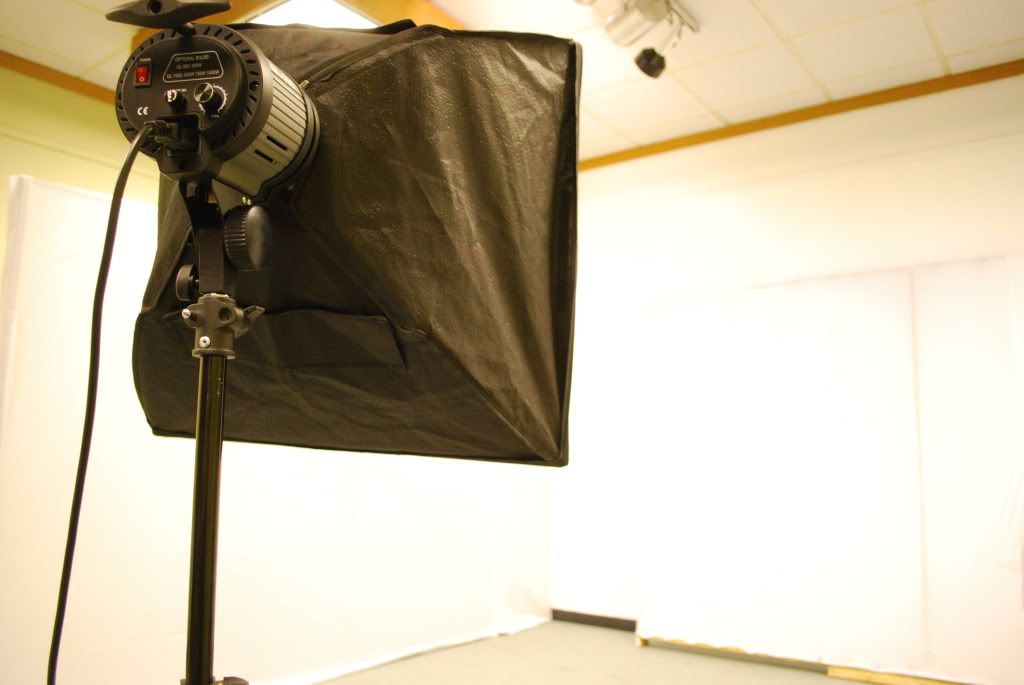 More of the same. The set looked really excellent through the cameras, these stills don't really do it justice.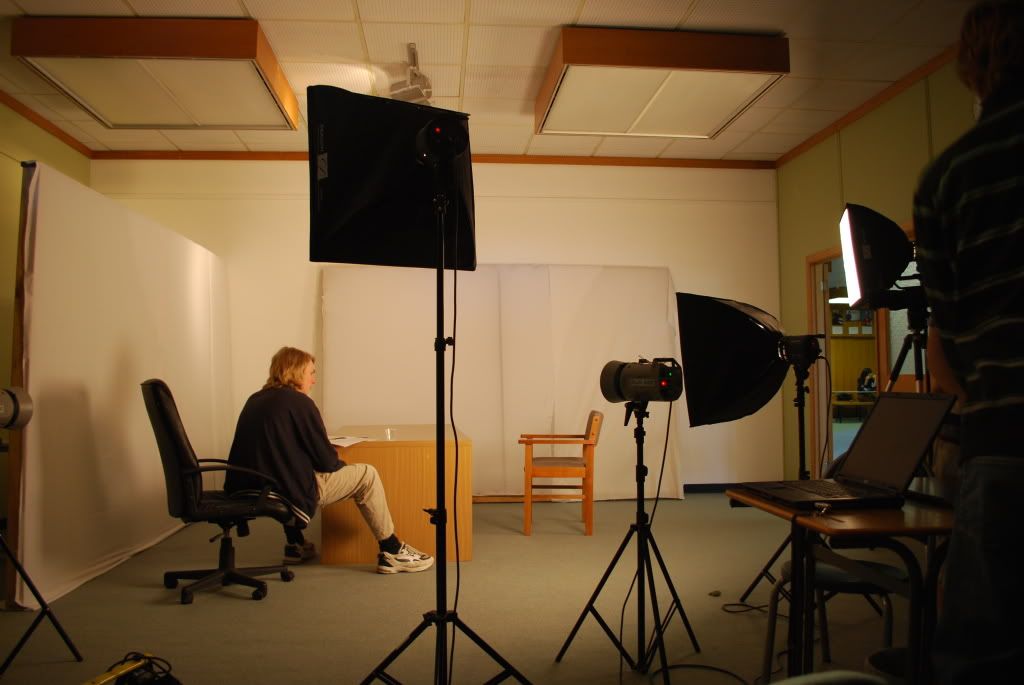 This is the set after some more lights plus some props have been added. Thats Daniel J in the picture, he was acting for us today, in the part of Neil.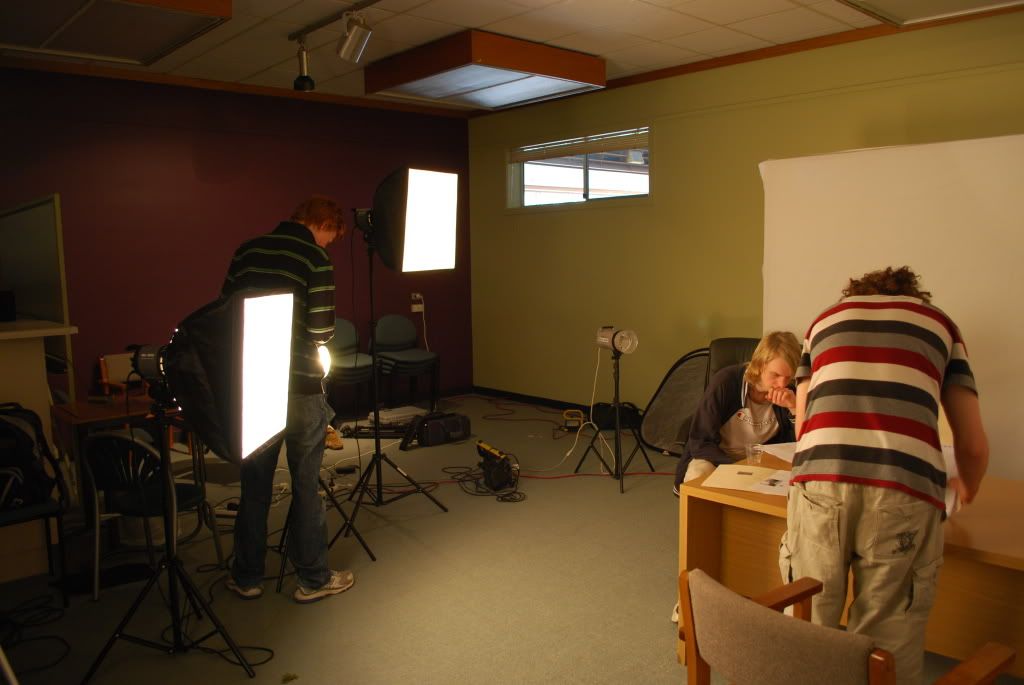 Just another pic of us getting the set ready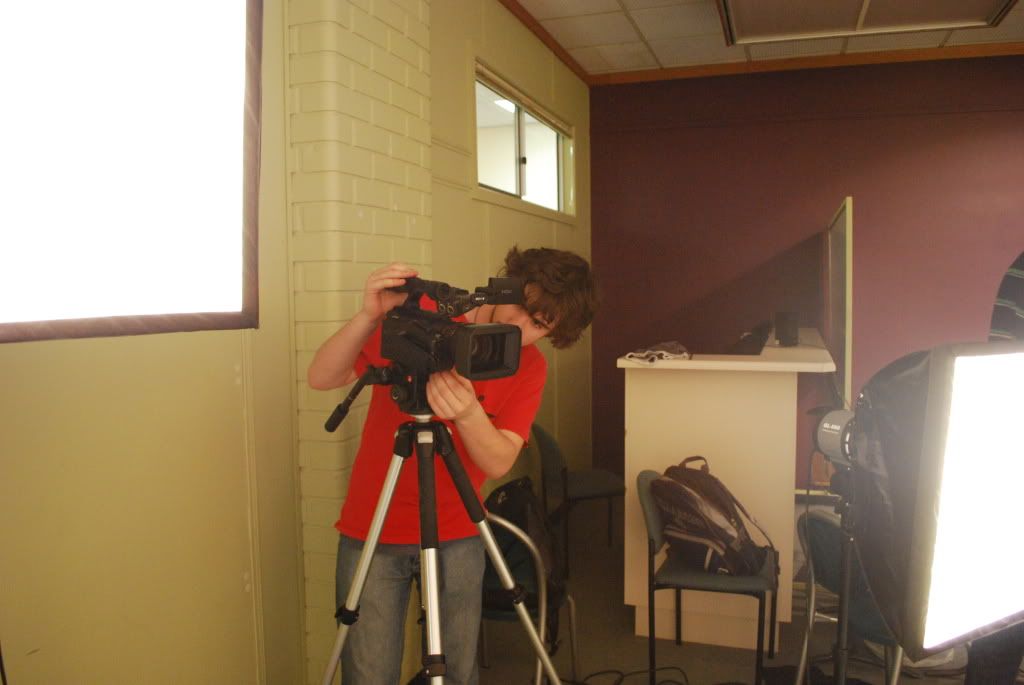 Daniel L setting up the HD camera
And again..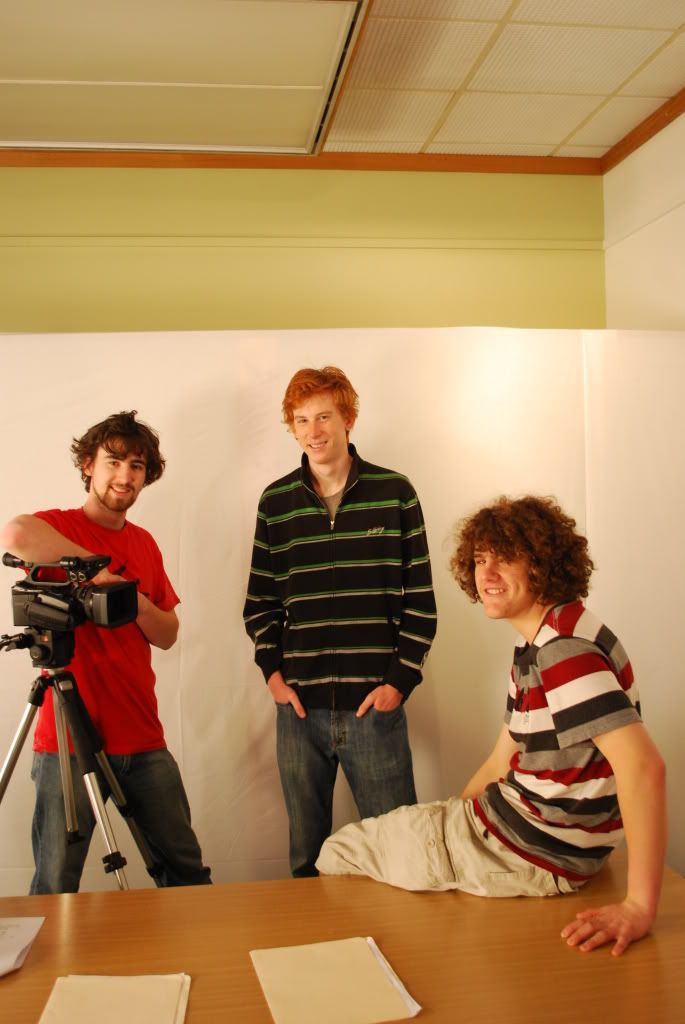 The DDR Productions team!
It's good that things went pretty smoothly today.. I was expecting the worst, but it seems that we didn't go too badly. I guess we'll see how good it was tomorrow when we get to have a look att the footage.
We have another film session planned for the same time next week, where we are hoping to wrap up the filming.